CPD Quality Mark facilitators development programme
New practitioners will be able to enter the CPD Quality Mark through the Facilitators Development Programme.
Facilitators from affiliated organisations, such as NCETM, are invited to access our direct pathway to accreditation. You will be asked to complete the 'Facilitating with STEM Learning' module in order to receive CPD Quality Mark. Contact awards@stem.org.uk if you would like to access this pathway.
How does the programme work?
The Associate Facilitator stage is developed through 2 generic courses and 1 subject-specific course.
The Lead Facilitator stage will be open to Associate Facilitators with at least two terms of practice behind them and will be delivered through 2 single days of professional development.
The Senior Facilitator will require the participant to have qualified from the other two stages and attend a single day course in York.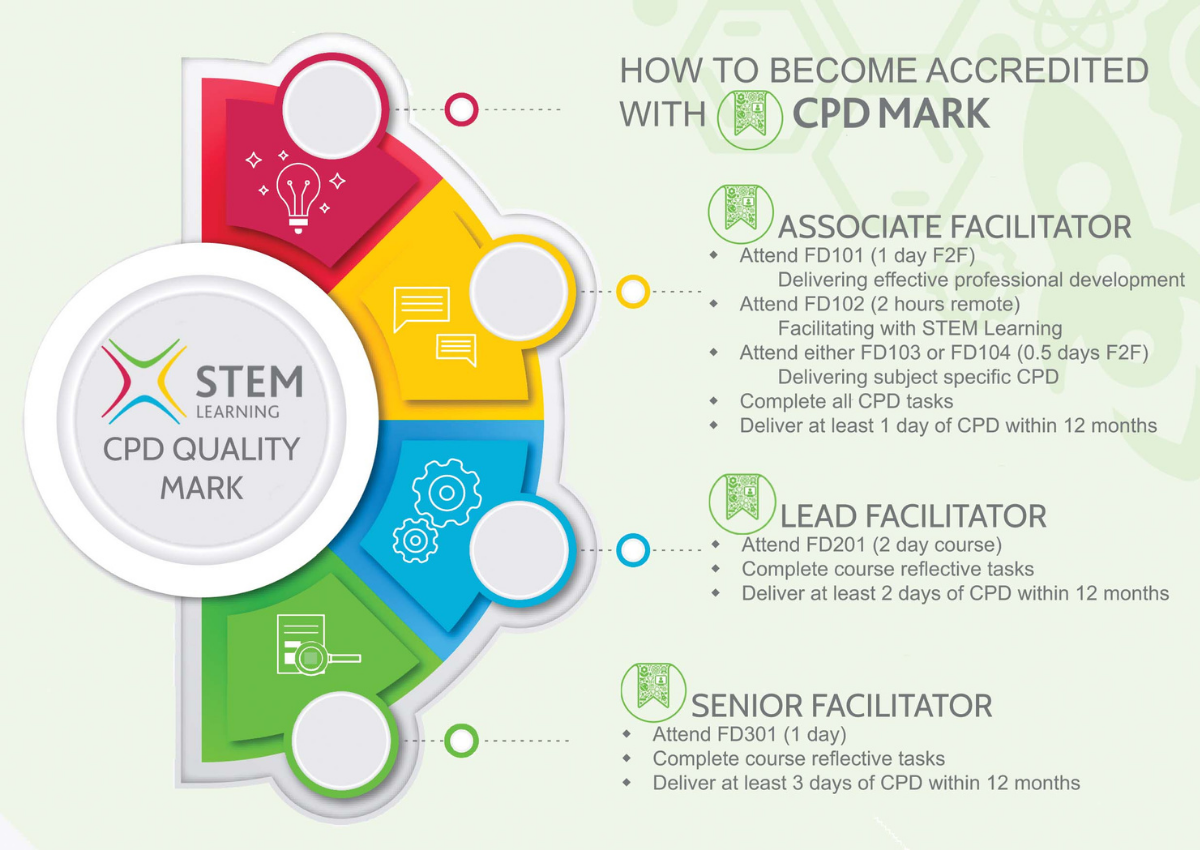 How will each stage be assessed?
Each stage will be assessed through a mixture of observation and analysis of impact data. As a facilitator, you may be involved in a quality assurance review as part of our continuing cycle of improvement. You will be observed during two instances of CPD delivery for quality assurance purposes. 
Already gained accreditation? 
If you have already worked your way through the STEM Learning Facilitator Development Programme to either lead or senior facilitator level, we are calling upon your skill and expertise to help us deliver our suite of well-established and successful science continuing professional development (CPD) courses at the National STEM Learning Centre.