Narrowing the attainment gap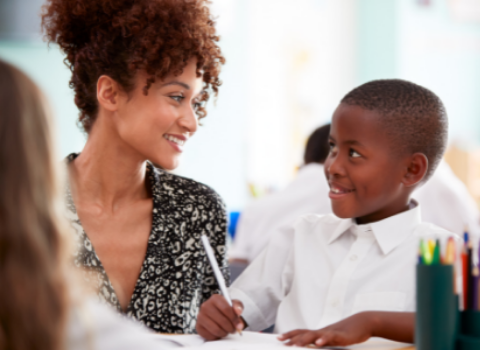 The Education Policy Institute's 2020 report found that the attainment gap between pupils living with disadvantage and their peers had stopped closing for the first time in a decade. In addition, 
a study by the Education Endowment Foundation (EEF

) found "a
 large and concerning attainment gap between disadvantaged and non-disadvantaged pupils...it seems that the disadvantage gap is wider than earlier estimates, and will likely be further exacerbated by school closures in early 2021."
Schools and colleges are now developing 
programmes
 to support students' education recovery and the most effective ingredient for this is great teaching
. That's why we're totally focused on providing a range of support from quality first teaching, equipping teachers with the skills to provide a broad and balanced long-term support that we know has the greatest impact.
Online learning will remain crucial - which is why we're growing our online resources via our education recovery packages.
Children from disadvantaged backgrounds can lack inspiring role models. We address this through our varied enrichment programmes - our STEM Ambassadors bring a real life context to STEM careers, and STEM Clubs and Nuffield Research Placements build culture capital. In addition, our ENTHUSE Partnerships work to level the playing field and improve young people's future prospects.
Find out here how we can help school leaders and teachers support pupils living with disadvantage, and narrow the STEM attainment gap. 
Quality first teaching
Online/home learning
Enrichment
Role models
ENTHUSE Partnerships